Dr. John Erickson is an orthopedic surgeon and hand specialist who practices in Raleigh, NC. He has always enjoyed art, but the COVID-19 pandemic gave him a rare opportunity to slow down and pursue painting in earnest. Beginning in March 2020, he has taught himself how to use acrylic paints. John has enjoyed the creative process, mindfulness, and presence while painting. Inspired by the beauty of nature and God's creation, he paints coastal scenes, mountain landscapes, and animals. John hopes that his art is approachable and able to produce joy wherever it is displayed.

John was raised in El Paso, Texas where he learned to appreciate the beauty of the outdoors, desert landscapes, and sunrises. As a youth, he enjoyed hiking in the Franklin Mountains and wilderness camping in West Texas, New Mexico, and Colorado. John was active in Boy Scouts and earned the Eagle Scout Award. He obtained his undergraduate degree from Baylor University where he was pre-med, and additionally studied history, world cultures, and philosophy. John completed his medical school at the University of Texas Southwestern in Dallas. He moved out of state after medical school and trained in orthopedic surgery at the University of Michigan. John completed his surgical training at Vanderbilt University where he specialized in hand and upper extremity surgery. He moved to the Triangle to join the Raleigh Hand to Shoulder Center practice in 2010, and he has lived in the area since.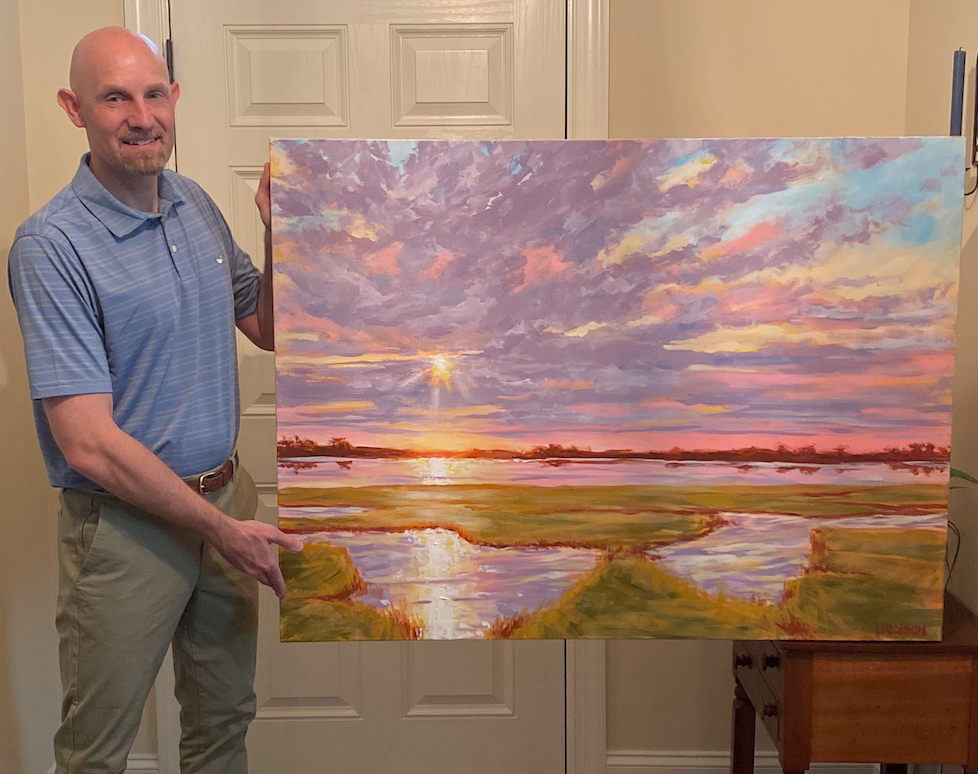 As a child, John loved to draw. He spent hours drawing detailed scenes and creations from his imagination. For most of his childhood, his medium consisted of colored pencils, ink, and sketchpad paper. He attributes his early creativity and natural artistic ability to his mother Diana, who was a very talented oil painter. As life became busy with medical school and orthopedic surgery, John did not make the time to pursue his artwork further. However, the pandemic in 2020 allowed him the time to explore this interest, and he now makes time to incorporate art into his life. For John, painting has been a "silver lining" in the otherwise devastating global disease outbreak.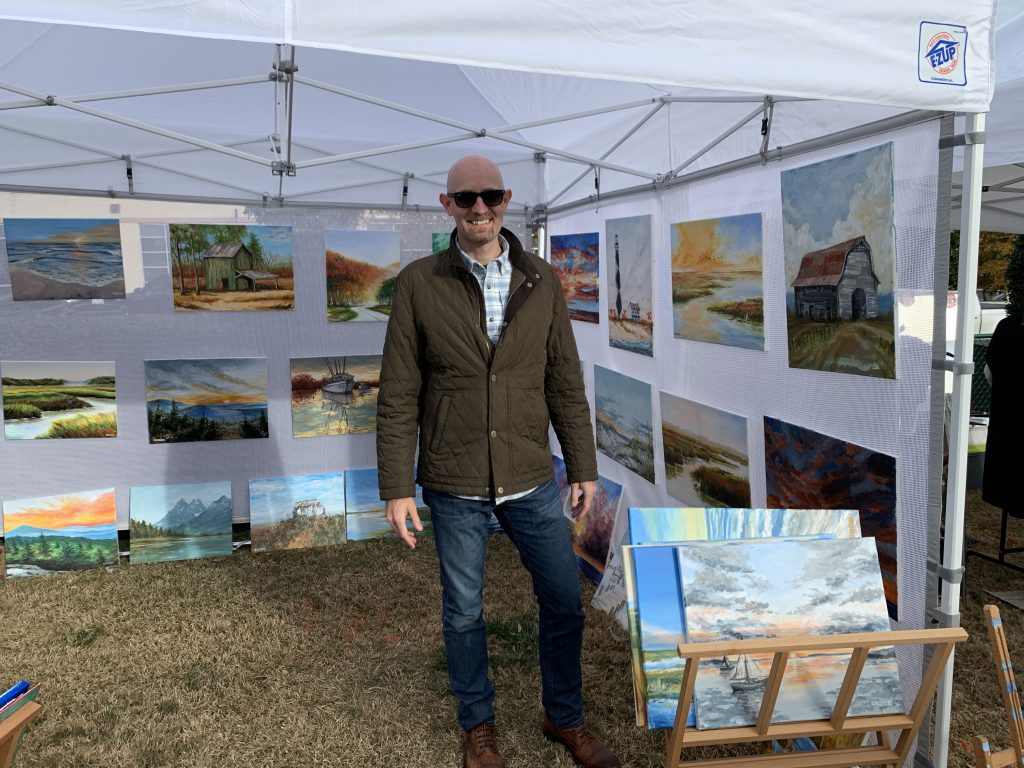 John is married to Dr. Kim Erickson, a pediatric surgeon at WakeMed Hospital. They have one daughter and a sweet rescue dog. The Ericksons are active members of Christ Church in downtown Raleigh. Together, they enjoy the outdoors, traveling, and spending time in the mountains, lakes, and coastal waters of North Carolina. Many of John's painting ideas arise from places he has visited around the country.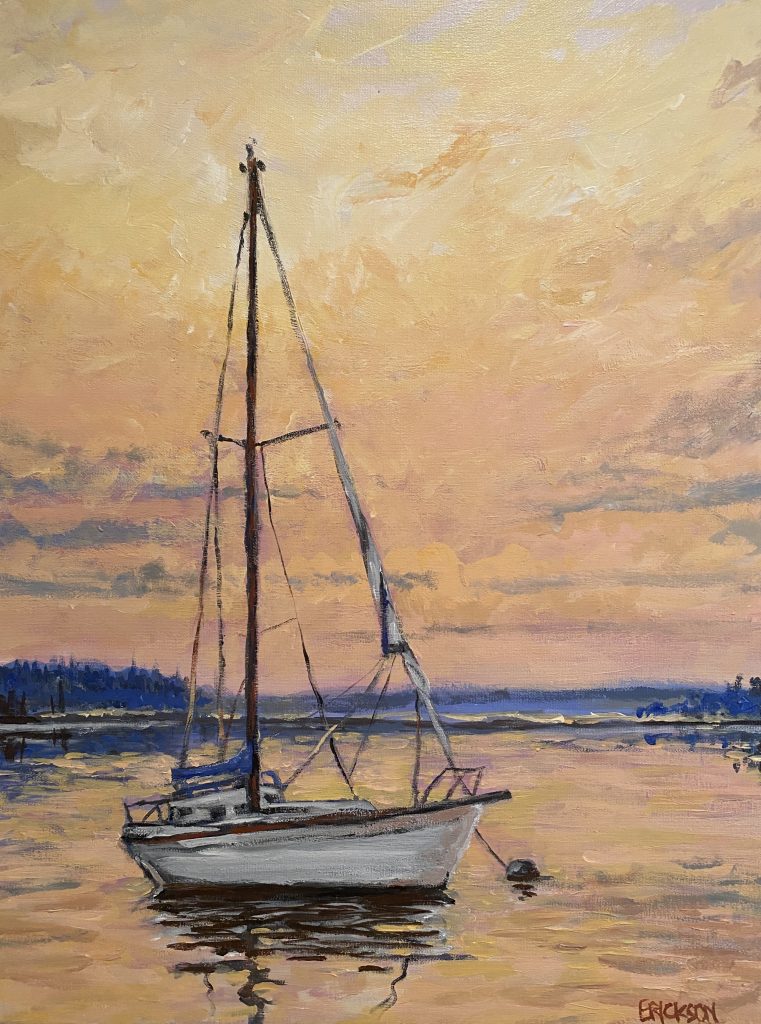 While many of his paintings are available for purchase, much of his artwork has been donated to support organizations about which he is passionate.
His paintings can be seen on Instagram @JohnErickson_art